Is KillDisk HIPAA compliant?
Yes! KillDisk helps hundreds of healthcare professionals comply with HIPAA standards across the U.S. by providing data sanitation software to ensure secure health information.
In accordance to HIPAA standards § 164.310 Physical safeguards, KillDisk provides healthcare organizations with the tools to sanitize data on storage devices prior to disposal or reuse, as well as documentation on the sanitation details in the form of KillDisk's Certificate of Erasure to maintain accountability and records of secure data erasure.
What is HIPAA?
The Health Insurance Portability and Accountability Act of 1996 was passed by U.S. Congress to make it easier for people to keep health insurance, protect people's healthcare information and set guidelines for the healthcare industry to make these goals easier to reach.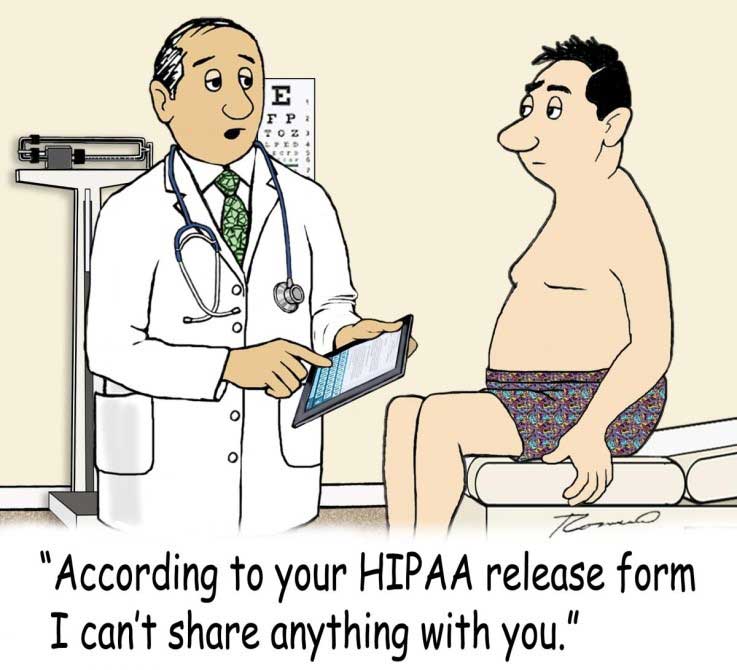 HIPAA's Privacy Rule & Physical Safeguards
An important element of HIPAA is the Privacy Rule it establishes to protect medical records and personal health information. Among other guidelines, HIPAA sets administrative requirements for healthcare professionals to implement Data Safeguards to ensure the protection of client health information. The code in CFR 45 PART 164 outlines physical safeguards, as follows:
CFR 45 PART 164
§ 164.310 Physical safeguards.

(d)
(1) Standard: Device and media controls.
 Implement policies and procedures that govern the receipt and removal of hardware and electronic media

 that contain electronic protected health information into and out of a facility,
 and the movement of these items within the facility.
(2) Implementation specifications: 
(i) Disposal (Required). Implement policies and procedures to address the final disposition
 of electronic protected health information, and/or the hardware or electronic media on which it is stored.
(ii) Media re-use (Required). Implement procedures for removal of electronic protected health information
 from electronic media before the media are made available for re-use.
(iii) Accountability (Addressable). Maintain a record of the movements of hardware and electronic media
 and any person responsible therefore.

What does Active@ KillDisk do for me?
As more and more data is stored electronically, shredding paper documents is not enough to adequately meet this requirement. Rather than physically shredding Hard Drives, KillDisk allows healthcare professionals to "shred" sensitive data on their hard drives prior to disposal or reuse.
KillDisk can be run on any computer, regardless of operating system, using its' bootable disk features and certificates can be saved on USB's being used to boot, making KillDisk a versatile and efficient tool for healthcare organizations to meet HIPAA standards. KillDisk accomplishes HIPAA goals through:
| | |
| --- | --- |
| | Security: KillDisk guarantees secure data erasure on computer storage devices – a crucial tool for ensuring adequate media disposal and re-use procedures. Dozens of international standards are supported, including the US 5220.22-M erase standard. |
| | Accountability: KillDisk provides printable PDF certificates, reports and logs of its' erase operations, with details pertaining to the Hard Drive and responsible peoples. This ensures that accountability measures are in place, which is a key pillar in HIPAA guidelines (and the first 'A' in the HIPAA acronym!). |
As a healthcare organization, do I need this?
Yes! HIPAA violations are a serious offence and could cost your organization millions of dollars. KillDisk is the best tool available for the protection of private data from hackers, accessibility or negligence by completely destroying the data, with no chance of recovery.