Software Updates
KillDisk has a built-in update feature to ensure you always have an access to the latest version of the application. To check for updates, use the file menu bar to navigate to Help > Check for Updates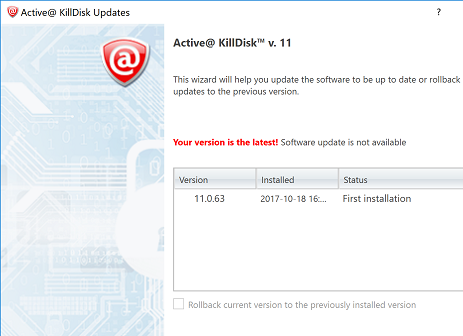 Update dialog contains history of previously installed versions and updates.
If a new version or update is detected it can be downloaded and installed on the next wizard steps.
Click Next button to proceed with an update, if exists. Software download and installation will start automatically.
Note:
KillDisk stores your previously installed versions so you may roll back to any of your older versions at any time. To rollback to previous version, just select target version, mark Rollback to previously installed version check box and click Next button.